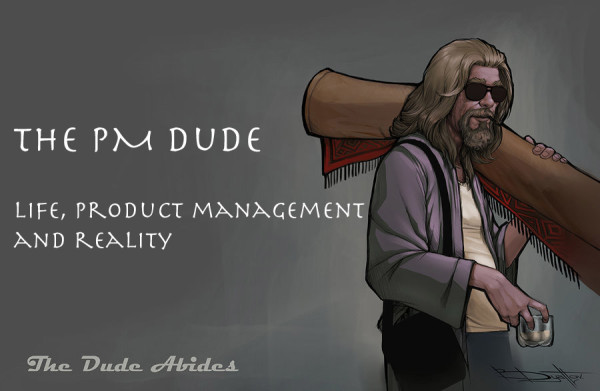 The PM Dude is offline
It has been a great run, 7 years of poking fun at the art of product management, some of the wacky things that the Dude had experienced, laying bare some of the shiboleths of the profession, and the body of knowledge.
But it is now over. Alas, it began merely as a vehicle for venting on the furstrations of the role, of bad managers, and bad companies, and sharing the pain. The Dude will miss it, in his retirement, puffing on spliffs, sipping White Russians (the half and half is always on the verge of spoiling).
For the fans, the Dude salutes you. The feedback, and applause made it worthwhile. It was not only cathartic, but it was important for the Dude's sanity.
Thank you for the memories, the experiences, and the support.
If you should want to get in touch with the Dude, you can get him by email
Good bye.